In The Press
Polymath Consulting are frequently asked to comment or provide data to the press. If you require data or insights into the Prepaid Sector please contact us and we will be happy to support the publication. Below are a sample of articles and publications we have written/contributed to:
Fintech Friend or Foe to Banks
Digital Banking Club: June 2016 video
Terrorist Financing and Prepaid Cards: Ban Them!
Paybefore January 2016
How Many Physical Wallets Do You Use
Retail Banking International October 2015
The Early Christmas Present from the EU on Interchange
Cards International and Electronic Payments International August 2015
Photo Only: Prepaid Awards
Market Watch March 2015
NFC v QR Codes: Are Both Still Alive?
Retail Banking International November 2014
Is the Prepaid Value Chain Consolidating?
Cards International November 2014
We used to be told the local shop was dead, is it true for the local bank?
Retail Banker International October 2014
Are Endless Data Breaches Going to Push People Away from Debit
Cards International October 2014
The Digital Wallet is the Banks to Lose - DBC Debate
Retail Banker June 2014
Scheme Private Label: The Hidden Cards
Cards International March 2014
The Revolution Quietly Happening on the High Street: E-Receipts
Cards International March 2014
Prepaid Summit Middle East 2014
Interview David Parker March 2014
How Much Will Individual Retailers Get to Control?
Transaction World February 2014
Redeem your American Express Membership Rewards in NYC Taxis Good or Bad
Transaction World January 2014
Accessing Data to Drive Value
Transaction World December 2013
Open Loop Payments Move into Stadiums and Festivals published
Transaction World May 2013
Receipts Prove the Answer to Bank Data Needs
Cards and Transactions February 2013
How is the Prepaid Business Doing
Card & Payments World January 2013
US Prepaid Companies Aren't the Only Ones Shopping in Europe
Paybefore December 2012
Middle East Prepaid Cards
Paybefore Fall 2012
Loyalty cards & prepaid: a match made in heaven?
The Wise Marketer October 22nd 2012
The virtual rise of the prepaid reward scheme
The Wise Marketer August 30th 2012
Succesful Portfolio Acquiring
Cards and Transactions July 2012
Private Label Cards a Brief Overview
Cards and Transactions June 2012
Global Business on a Local Basis
Cards and Transactions May 2012
Sri Lanka Training Session Press Coverage:
Ceylon Today Private Label Prepaid Cards
Event Coverage General
TV Interview on Breakfast TV
Paypal Mainstream or Alternative
Cards and Transactions April 2012
Prepaid scores in Stadiums Internationally
Selling Prepaid 16th June 2011
Views on Regulation and Registration
Green Sheet 23rd May 2011
Under the Hood of Hybrid Prepaid Cards
Selling Prepaid 18th January 2011
Industry Views - Does Gift Come First in Europe
PayBefore Fall 2010
Innovation in Prepaid Cards
Green Sheet Issue 11 November 2010
A global review of prepaid innovation
Prepaid International Forum Member Bulletin December 2010
Virtual Wallets
Gulf News 16/10/10
A Snapshot of Prepaid in the UK and Ireland
Green Sheet Issue 10
Innovation in Prepaid
Global Prepaid Exchange IQ

Loyalty and Prepaid
Global Prepaid Exchange IQ
Government Loaded Prepaid Cards
Global Prepaid Exchange IQ
Dubai Prepaid Roundtable
Cards International November 2009
Hybrid Prepaid Cards
Global Prepaid Exchange IQ
UK Programme Managers
Global Prepaid Exchange IQ
Credit Cards; The next credit crunch for iGaming - I don't think so
IGaming Business
Cashless Stadiums, Events & Festivals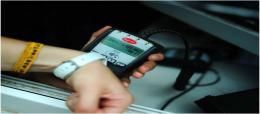 A new global review of cashless stadiums both open and closed loop. A look at the recent open loop trials at festivals in Europe.
Outsource Review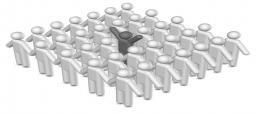 A key question many brands ask as their initial prepaid card contract comes up for review is 'Have we got the best deal?' Polymath Consulting's structured review process can help ensure you are getting the best deal or find you the best solution if just launching.