Whitepapers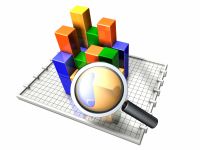 SEE BOTTOM FOR BECOMING A PROGRAMME MANAGER & SELECTING A PROGRAMME MANAGER
We have not published many WhitePapers in the last few years, but instead please look at our blogs and press coverage where you will find the latest thought leadership pieces from Polymath.
Polymath Consulting practitioners has published a number of thought papers on prepaid cards. These both provide practical advice as well as looking into the future and are free to download. The following whitepapers are below:
1 Hybrid Preapid Cards
2 BIN Sponsorship How and Why
3 Turn Down Prepaid Card
4 Prepaid Cards - What can they learn from other industries
5 Multifunction Prepaid Cards
6 Staff Incentive and Reward Cards
7 Gift Card Malls their role and the future
8 2008 Survey: Getting it right in Europe
9 UAE First Mall Gift Card
10 Review of Cashless Stadiums around the world - UPDATED
11 ID and Access Control
12 Private Label/Restricted Acceptance Cards: A brief overview and case studies
13 Becoming a Programme Manager, roles and responsibilities, should you do it?
14 Selecting a Programme Manager
15 A Brief History of Payments
16 Commercial V Consumer BIN
17 PSD2 A Future of Payments White Paper
If the Whitepaper has been interesting do contact us as we may have further information we can supply on the topic or new udpated data. davidparker@polymathconsulting.com
---
An abridged version of the white paper on PSD2 published by Polymath Consulting.
---
Hybrid Prepaid Cards, are they a new opportunity for issuers and brands. In this short report Polymath Consultancy has reviewed the products that are currently available both in the USA and UK
---
Many banks are considering if they should become a BIN sponsor for Prepaid Cards. This short document outlines why a Bank may consider offering this service, outlines how much money they will make and what their responsibilities are.
This document tries to address five key questions, prior to this it will outline the overall position of the BIN sponsor in the Prepaid Value chain
1. When are BIN Sponsors relevant
2. Why become a BIN Sponsor, Typical BIN Sponsor Financials
3. Relationship Structure
4. BIN Sponsors Risks
5. BIN Sponsor Responsibilities and Programme set up
---
Using a prepaid card to Credit Card turn downs has been talked about a lot. There are few examples though where this is done seamlessly. The following case study outlines the Czech Republic UniCredit example.
---
With consumers said to be tightening their belts what learnings or hope do other sectors offer for prepaid payment cards.
---
The paper defines what multifunction prepaid cards are, highlights some case studies and argues that they are a key solution for prepaid applications in the future.
---
The paper sets out to identify if Prepaid Cards have a role in staff incentive and motivation based both on practical examples and theoretical research and then look at their future.
---
Published in late 2007 the paper looked at the role of Gift Card malls in educating consumers and their penetration both current and forecast in the UK market.
---
In 2008 Polymath Consultancy asked the opinions of key people across a number of European processors, networks, consultants, programme managers and banks about what the key issues are that the UK needs to get right to ensure the predicted growth is turned to reality.
---
Ibn Battuta Mall launched in August 2009 the UAEs first Mall Gift Card. This is a short case study on it.
---
This is a short round up of open and closed loop payment devices being used to create cashless stadiums around the world and their uses in festivals. This 2013 updated report has new uses and further details on existing programmes.
---
We have started to see the growth of open loop prepaid functionality being added into/onto ID and access control at Universities and Stadiums. This short white paper picks up on some of the schemes around the world.
---
This White Paper outlines what are Private Label/Restricted Acceptance cards, how they work, what the scheme regulations are on them and identifies companies that have programmes live and provides case studies on these cards
---
Many companies consider becoming a prepaid card programme manager. This paper oultines the considerations when making that decision, but also the roles and responsibilities a Prepaid Card Programme Manager has.
Many organisation consider setting themselves up as programme manager
Generally many of these should probably not do so. The key criteria 'generally' for setting up as a programme manager is as the name suggests to manage other programmes. If a company is only going to manage its own programme, and is expected to have less than 50k and potentially less than 100k of cards then it is probably going to be more cost efficient, certain in the short to medium term to use a programme manager rather than becoming one.
To set up as a programme manager means that you will need to pay for both BIN Sponsorship set up and processor Set up Fees along with having monthly minimums for both of these services
Programme management should thus not be gone into lightly, however saying this as banks and processors continue to expand their offerings with processor+ services it is becoming increasingly easy to set up if the business case justifies the expense
The following document outlines the role of a Programme Manager and what tasks a programme manager needs to carry out
These 'takes' will vary depending on what role the programme manager wishes to take along with who the processor and BIN sponsor is
Different processors have different capabilities and this affects what is required from the programme manager involved in managing the programme
---
Selecting a Programme Manager can be minefield with so many companies claiming to offer the best fit/solution. In this short white paper we outline the key areas that a brand needs to consider when selecting a programme manager and that will enable them to wittle the many down to a few.
The fist thing to do is define what we mean by a programme manager
One formal definition given is: The entity responsible for day-to-day operations in support of a Prepaid Card Program such as back-office support, interfacing with processor systems to ensure accurate account setup, individual card account maintenance, balancing and reconciling, chargeback and dispute resolution, lost and stolen card reporting, fraud reporting, customer service and any other management of the program
But what does that really mean in simple English
Think of them as the conductor, and you are the audience, the job of the conductor is to ensure all the elements of the band come together to play in harmony enabling you to enjoy the dance
The Program Manger is simply the entity that manages all aspects of the prepaid card programme generally leaving you free to concentrate on the sales and marketing of it.
You will know what you want to launch and now want a partner to manage all of the elements for you
---
This is a brief history of payments from the beginning to the modern digital world.
---
A short white paper that explains the differences between commercial and consumer BINs from a scheme perspective.
Cashless Stadiums, Events & Festivals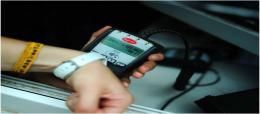 A new global review of cashless stadiums both open and closed loop. A look at the recent open loop trials at festivals in Europe.
Outsource Review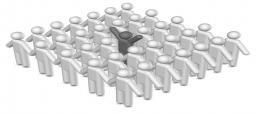 A key question many brands ask as their initial prepaid card contract comes up for review is 'Have we got the best deal?' Polymath Consulting's structured review process can help ensure you are getting the best deal or find you the best solution if just launching.