Get Regulated Database
Welcome to the Polymath Consulting Getting Regulated Database Microsite (if you need to return to the main site please click on 'Home'). Part of the main Polymath Consulting website this service is provided FREE OF CHARGE to all companies that support organisations becoming regulated with licences (PI/EMI) in the EEA and parties wishing to interrogate the database to find a partner.
With the current high levels of uncertainty around the UK Brexit, and any potential passporting rights many companies are not starting to consider their options. The purpose of this site is to help organisations find companies that can assist them become regulated in any of the EEA states. Polymath Consulting does not recommend or endorse any organisation listed.
We have publicised the database as much as possible and also invited many companies to put their details in. We do not promise it is 100% complete and if you know of someone, or work for a company that should be listed please enter your details. We welcome any feedback or recommendations on changes and will look to incorporate these as we go forward. We hope you find the service useful.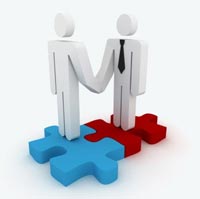 Using the Service
You will need to check at least one country to produce any search results. If you select more than one country this is an 'or' not an 'and' thus companies that can in either market will be shown. By clicking on the company shown in the search results you will find all the relevant contact information and the full details of their capabilities (live or offered), schemes and geographic coverage. If you have no results you may wish to not require an office in the country and/or just look for countries that can support rather than have achieved licences for clients. If they are an EPA member, or have paid the £250 premium listing fee then their logo and a short presentation may be available to download.
New Company Supporting Getting Regulated
If you are not currently listed it is FREE to do so. Just set up an account and put the information about your company and the markets you can support organisations in. Please click the below button to begin the registration process.