Our Approach
Founded in 2005, head office in the UK Polymath Consulting are a provider of niche consulting services to the financial services industry and brands looking at becoming involved in financial services. Polymath Consulting has in the past worked across the UK, Europe and the Middle East. With the explosive growth of prepaid cards/emerging payments in many new and emerging markets we have recently started to undertake a number of projects that have included the Asian/Indian markets.
We don't believe in the 'bench' system where consultants are allocated based on 'who is free'. Projects are first scoped with a client to understand their needs and then a bespoke team is built around these.
Whilst the core of the team may remain the same throughout a project different 'Subject Matter Experts' from our extensive roster of practitioners may be involved at various stages. We believe this provides our clients with a highly cost effective solution of senior experience, when and where it is required, but more importantly with real market knowledge and expertise to add value.
Key to our approach is belief that if we can not add value we will not accept the work. We strongly believe that in delivering consultancy we need to be adding real value to a project enabling a client to achieve their objectives more quickly and ideally cost effectively than just relying on in-house resources.
We work on a time and materials basis but also work with a number of clients on a performance basis with part of the fee related to success and are happy to discuss such project fee structures.
Cashless Stadiums, Events & Festivals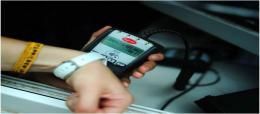 A new global review of cashless stadiums both open and closed loop. A look at the recent open loop trials at festivals in Europe.
Outsource Review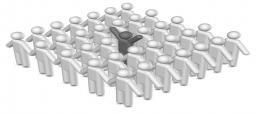 A key question many brands ask as their initial prepaid card contract comes up for review is 'Have we got the best deal?' Polymath Consulting's structured review process can help ensure you are getting the best deal or find you the best solution if just launching.