Becoming a Programme Manager, roles and responsibilities, should you do it?
Many companies consider becoming a prepaid card programme manager. This paper oultines the considerations when making that decision, but also the roles and responsibilities a Prepaid Card Programme Manager has.
Many organisation consider setting themselves up as programme manager
Generally many of these should probably not do so. The key criteria 'generally' for setting up as a programme manager is as the name suggests to manage other programmes. If a company is only going to manage its own programme, and is expected to have less than 50k and potentially less than 100k of cards then it is probably going to be more cost efficient, certain in the short to medium term to use a programme manager rather than becoming one.
To set up as a programme manager means that you will need to pay for both BIN Sponsorship set up and processor Set up Fees along with having monthly minimums for both of these services
Programme management should thus not be gone into lightly, however saying this as banks and processors continue to expand their offerings with processor+ services it is becoming increasingly easy to set up if the business case justifies the expense
The following document outlines the role of a Programme Manager and what tasks a programme manager needs to carry out
These 'takes' will vary depending on what role the programme manager wishes to take along with who the processor and BIN sponsor is
Different processors have different capabilities and this affects what is required from the programme manager involved in managing the programme
Cashless Stadiums, Events & Festivals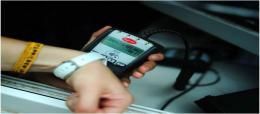 A new global review of cashless stadiums both open and closed loop. A look at the recent open loop trials at festivals in Europe.
Outsource Review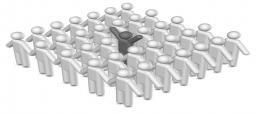 A key question many brands ask as their initial prepaid card contract comes up for review is 'Have we got the best deal?' Polymath Consulting's structured review process can help ensure you are getting the best deal or find you the best solution if just launching.