Supported by
Open Loop Processors
Welcome to the Polymath Prepaid Processor Micro Site (if you need to return to the main site please click on 'Home'). Part of the main Polymath Consulting website this service is provided FREE OF CHARGE to all processors and parties wishing to interrogate the database.
We have entered some of the data ourselves and then invited all processors to enter additional information. Not all processors have done this and therefore in some circumstances information is incomplete. We have tried to tried to ensure all data is correct and also constructed it in a manner that is useful to everyone. We welcome any feedback or recommendations on changes and will look to incorporate these as we go forward. We hope you find the service useful.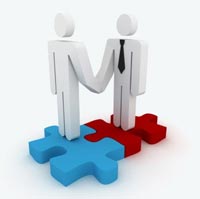 Using the Service
You will need to check at least region and one scheme box in order to produce any search results. If you check boxes to search under capabilities; results will be returned where processors are both 'live' and also where the service is offered, but not live by a processor.
If you select more than one region then this is an 'and' not an 'or' thus only processors live in all of the regions you tick will be returned.
By clicking on the processor on the search results you will find all the relevant contact information and the full details of their capabilities (live or offered), schemes and geographic coverage.
Note, if you click more than one region, or more than one scheme for a region it will return results of processors who offer at least one of the regions/schemes you are looking for; rather than only those that match your exact requirement. This is to enable those who are flexible on scheme but specific on region to still search for the relevant processor.
New Processor
If you do not currently have an account and would like to submit yourself as an open loop, scheme certified outsourced prepaid processor please click the below button to begin the registration process.
Not Listed
If you are a processor who is not listed then please click on the button above to register yourself. We would stress the database is for open loop, scheme (Visa, MasterCard, American Express, UnionPay, Discover, etc) certified outsource prepaid processors. It is not designed for those looking to only licence their platform/software. If you are unsure whether you are registered please feel free to write directly to us and we will advise you.
Polymath Consulting Ltd. are the publishers of the information on this micro-site. We in no way are recommending or endorsing any processor mentioned. The content does not provide any form of advice (investment, tax, legal) amounting to investment advice nor is it appropriate for the purposes of making a decision to carry out a transaction or trade or to be used as the basis of appointing someone to carry out/deliver work. No statement is intended as a forward looking statement that should be used for investment decisions. Polymath Consulting Ltd. has used their best endeavours to source the latest available data for inclusion, however we accept no liability for any information found to be incorrect. Any party using the information for any purpose should seek to verify information with the appropriate processor. All processors have been written to and advised that the information is being posted, but any company wishing to have information on their capabilities removed may write to davidparker@polymathconsulting.com and we will do so.