Prepaid Cards

Polymath Consulting has worked on open loop prepaid payment cards since 2002 assisting banks, brands, programme managers, VCs and processors. We are one of the leading consultants in Europe on prepaid we have unrivaled experience and understanding of this new and highly dynamic area.
There are many and varied forecasts for prepaid, Polymath Consulting's view is that they are all just that forecasts – the key is they all clearly outline significant opportunity in the next few years. As consumer education increases, in part driven by increasing governmental adoption, the take up rate of open loop prepaid product will dramatically increase. We are also likely to see increasing numbers of multi function cards and also increasing use of mobile phones as part of the solution. To read some of our thought leadership/white papers - free to download - click on the 'Whitepaper' navigation on the top menu.
Polymath Consulting can assist clients with a range of issues for each party in the value chain not just in the UK but also in Europe and the Middle East:
Payment Networks
Strategic market assessments
Product development and assessment
Prepaid strategy
Banks
Opportunity and market analysis
Silo or integrated card approach review
Product design
Business case development
Outsource/Supplier RFP
BIN Sponsors
How do I become a BIN sponsor?
What infrastructure/resources are required?
What does the business case look like?
What should my positioning be?
What types of programmes should I sponsor?
What should my sales and marketing strategy be?
How do I best manage settlement and reconciliation?
Processors
What programme managers should we work with
Market entry analysis and strategy
Programme Managers
Sector specific market assessments
Market valuations
Strategic market analysis
Pitch response support
Client workshops to develop products and proposition
What programme managers should be work with
Market entry analysis and strategy
Brands
How should I identify the right partners, which ones will suit my business best?
Should I become a programme manager or outsource?
What does the business model look like?
What are my competitors charging?
How have the fees on the types of cards I want to launched changed over the last few years?
How should I manage cash loading?
What are the key barriers and inhibitors to launching?
What constraints will national and European regulation place on my plans, eMoney and EMLI?
How can I drive distribution?
Proposition review/development?
Which payment network is best – does it matter?
Hybrid Prepaid Cards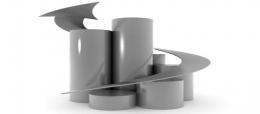 Hybrid Prepaid Cards, are they a new opportunity for issuers and brands. In this short report Polymath Consutlancy has reviewed the products that are currently available both in the USA and UK
Download the document →
Cashless Stadiums, Events & Festivals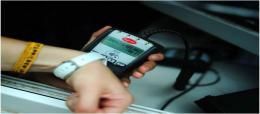 A new global review of cashless stadiums both open and closed loop. A look at the recent open loop trials at festivals in Europe.
Outsource Review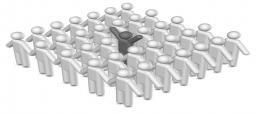 A key question many brands ask as their initial prepaid card contract comes up for review is 'Have we got the best deal?' Polymath Consulting's structured review process can help ensure you are getting the best deal or find you the best solution if just launching.