Collections & Recovery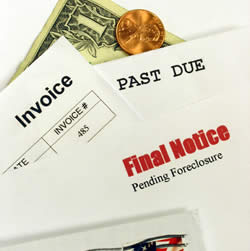 The collection function in any organization typically depends upon the company culture, risk attitude, data mining wealth, customer profile and product spread/margins. The art of debt collection becomes more demanding and complex as the economy bites, so it is critical to identify the "can't pay" from the "won't pay" at an early stage, and implement proactive strategies that will drive appropriate actions to mitigate risk.
Polymath Consulting Practitioners have been involved in collections functionality since the 1980's – from simple branch based activity based recovery – to integrated contact centers deploying many hundreds of people across linked sites. Our expertise runs the gamut of:
Situation Analysis – Needs Identification
Risk Assessment and Management (scorecard build and integration)
IT and VoiP architecture analysis
Collections Software Platform selection/implementation and deployment (Voice, Dialer, IVR, sms, inbound, outbound, virtual).
Process Analysis and Policy Manual Creation
Production Build
Employee Training
Employee retention and reward
Key Analytics
Regression Methodologies – Roll Rate, Vintage Analysis, Bad Debt Provisioning
Basel ll Compliance
Data Protection
Outsourcing/Insourcing
Placement and Management of Debt Collection (Agencies)
Litigation and post write-off Recovery
Consumer Unsecured Debt/ credit card
Consumer Mortgage Debt
Pre-emptive 'At Risk' Collection
The consumer debt collections environment is challenging, but by being proactive, and removing boundaries of certain traditional collections treatment practices, progressive financial service companies will be able to win their rightful place in a customer"s payment hierarchy during these difficult times. It is not the "one who bangs the door the loudest that gets paid", but the one who "markets" effective solutions. It is a volume production business, but now more so than ever application of the right action, allied to the correct policy, to the right person at the appropriate time will recover a greater proportion of "at risk" debt.
Efficient and effective companies will not only survive in the short term, but will most likely gain loyal customers in the longer term. The following recommendations are pertinent to organizations that are planning to develop an "At Risk" Program:
Use a phased approach that allows for pilot testing. This will reduce risk and provide ample time for working out the kinks before it goes live to your entire customer base.
Employ a Champion/Challenger methodology to develop and manage your "At Risk" Customer Identification Strategies, and never stop testing new theories or opportunities.
Capture as much data as possible from agent conversations for evaluation and use in the strategy enhancement and refinement process.
Hiring the right people and developing the right training is a critical success factor for "At Risk" Customer Management Programs. Agents should possess both collections and credit training.
Develop a meaningful incentive plan that rewards Agents for doing the right thing for the company as well as the customer.
Build safeguards into your credit decision process to ensure that consistent lending decisions are being made and that quality customer interactions are taking place. Compliance management throughout the whole lending and collecting cycle is key.
Project Scenarios
We researched collection software, purchased and implemented. Trained the workforce and had a rudimentary collections function up and running within 30 days.
We analyzed current risk management practices and with the subject company resource trained and built a team who then began developing scoring models and implementing strategies under direction.
We reviewed disparate collections practices, across different locations and different brands with a proposal to unify the activity and introduce common solutions.
We provided a bank with a quick analysis of the effectiveness and efficiency of the collections function – determining that they were vastly ineffective. Provided quick wins.
Undertook a portfolio collections project at a bank that was writing off at a rate of double digits and halved the loss rate within 18 months through systematic process improvements and team training.
Created dynamic reward system (agreed the reward components and introduced the desktop management system) for collections and credit teams.
Cashless Stadiums, Events & Festivals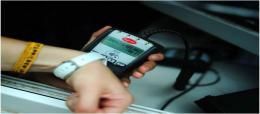 A new global review of cashless stadiums both open and closed loop. A look at the recent open loop trials at festivals in Europe.
Outsource Review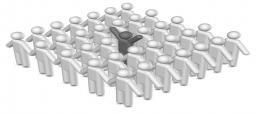 A key question many brands ask as their initial prepaid card contract comes up for review is 'Have we got the best deal?' Polymath Consulting's structured review process can help ensure you are getting the best deal or find you the best solution if just launching.