Commercial Cards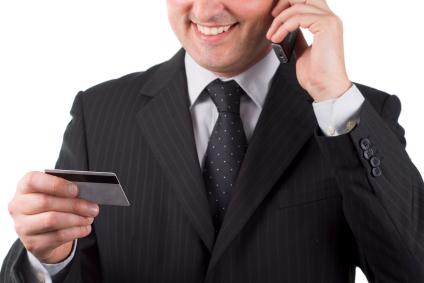 Polymath Consulting has considerable experience working in the SME sector and on commercial cards. Whether for a leading Monoline developing new propositions, creating a closed loop payment card for a leading hotel group or for a global payment network developing a new standard for premium based cards.
The result of this work is that Polymath Consulting has its own clear views on how the SME market should be segmented and the attitudes of SME to products. These understandings are based on numerous pieces of research, both qualitative and quantitative (one piece involved over 6,000 phone calls). Polymath Consulting Practitioners have spoken at both Visa and MasterCard commercial card conferences on how to develop commercial card propositions.
The following is a high level summary of some of our findings. We would welcome an opportunity to take you through the thinking in more detail and how this could be applied to your business.
Some of the services we offer in Commercial Cards include:
Evaluating new commercial payments market opportunities
Performing primary market research
Proposition development
Review of sales and marketing strategies including how to optimize the bank and branch channels
Performing card program diagnostic reviews
Assisting clients in evaluating insourcing vs. outsourcing of selected data processing and card servicing functions
Our Thinking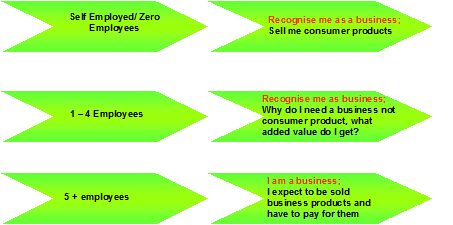 Self Employed Attitudes:
'Employee' and 'The Company' are the same
Comparison will be made of all business product propositions to what is offered in consumer market – price, quality of service, functionality etc.
Needs are often very similar to 'Mass Affluent' consumers
Often because that is what they are
Need to recognise 'emotional' nature to their business and supplier choice
Wide disparity in sophistication and understanding of FS products and uses and frequently attitudes
Although recognising benefits for 'business' of added functionality offered will often buy based on value to them as a consumer. e.g. For a business that does not travel overseas they may still buy a credit card for the free travel insurance
1-4 Employees
Starting to recognise they are a business and thus need to buy business products but often still compare to consumer propositions
Need real benefits that they feel help their business grow/manage existing workloads
Help and support is often welcomed and appreciated E.g. a statement that also doubles as an expense form
Often very cost conscious as comparing to consumer (frequently free/cheap) products
5+ Employees
It is important to recognise that in larger organisations employees and employers may have different drivers and needs. A commercial card product must look to satisfy both of these if it is to be successful.
Company Needs
Set in their ways, the card must fit in with their needs and existing procedures
Cost control
Control of staff
Ease of integration with financial systems
Favourable credit terms
Ease of application (electronic)
Reconciliation & reporting
MIS
Corporate image (internal & external)
Consolidation of expenses
Training
Employee Needs
Make my life easier
Convenience, reliability & relevance (works when & where needed)
Electronic reconciliation and ease of expense reporting
No personal funding of company expenses
Value added products, including travel insurance & assistance
Empowerment
Cashless Stadiums, Events & Festivals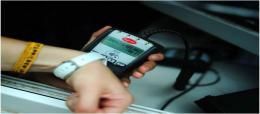 A new global review of cashless stadiums both open and closed loop. A look at the recent open loop trials at festivals in Europe.
Outsource Review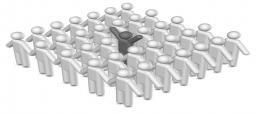 A key question many brands ask as their initial prepaid card contract comes up for review is 'Have we got the best deal?' Polymath Consulting's structured review process can help ensure you are getting the best deal or find you the best solution if just launching.