RFP Management
Polymath Consulting believe in dove tailing our RFP process to client needs. This means that we can be heavily involved, managing and supporting all aspects if required or can just provide overall support whilst the client does more of the core work themselves. Either way our aim is to ensure that we add value at all stages of our involvement.
People buy People not Paper
Our key philosophy though throughout the process is that you need to enjoy/be happy working with the people / organisation you are going to work with at the end of it.. RFPs are not just about paper responses they are about organisational fit and ensuring the right company is selected for a long term, hassle free relationship. The following outlines our RFP process, although we have a number of templates and options to reduce costs for clients if they have internal resources/time.

Define Requirements/Proposition Development
There are a number of key steps that need to be carried to develop the private label prepaid card. As this is a 'non standard' type of implementation/requirement it will be important to develop a detailed requirements specification
Define requirements
Outline Proposition Development
Business Case Development
Refine proposition development
Filter Development
Polymath Consulting keep a constant track of all parties involved in prepaid. We can thus help clients move far quicker without generally an RFI stage. In a short workshop/meeting using our unique database and industry knowledge we can, with the client develop a short list from the 'long list' for an RFP
To move from the 'Long List' i.e. All providers to a' short list' a set of Filter Factors is required.
We generally recommend a maximum of 4 bidders for any RFP
RFP Development
Polymath Consulting believe in a dialogue RFP process and we nearly always work with in house procurement teams to support the process.
A detailed RFP is of course required.
This can either be developed in house by the client, or Polymath Consulting can write it.
Separate RFPs for open and closed loop are always required as there are very few providers who can offer both
RFP Process
As Polymath Consulting believe in a dialogue process we always therefore recommend a 'half way' meeting/workshop with all bidders

RFP Responses/Scorecard
We strongly recommend scorecards are developed to assist in final decisioning, not to make the decisions. We often recommend that written bids are reviewed and that only the final 2 are taken through to make presentations.
Analysis of RFP responses
Development of bespoke agendas for presentation meetings to reflect areas of concern or questions arising from responses
Carry out final analysis and financial analysis
Cashless Stadiums, Events & Festivals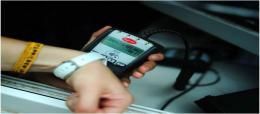 A new global review of cashless stadiums both open and closed loop. A look at the recent open loop trials at festivals in Europe.
Outsource Review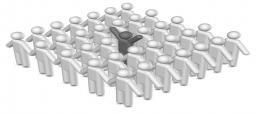 A key question many brands ask as their initial prepaid card contract comes up for review is 'Have we got the best deal?' Polymath Consulting's structured review process can help ensure you are getting the best deal or find you the best solution if just launching.