Loyalty and Rewards
Loyalty and Rewards are often confused. Polymath Consulting have a clear view that :
Rewards
Do what they says on the tin, and reward customers for past behaviour
Loyalty is not just about rewards.It is about rewarding customers but in a way that seeks to change their behaviour through a cost effective process with a real ROI. Rewarding the customer may play a part in this but it is often about more than just rewards.
Our loyalty expertise encompasses a wide range of abilities that can help both assist in building a new programme and evaluate an existing one to take it to the next stage:
Business Case
Develop programme and business objectives
Build the business case and either the financial model
Work with you defining the key segments to engage and understand their needs
What will make the programme stand out, what will the USP be?
Earn Points
Develop a strategy around points earning, what rate, bonusing, partners and structures do you require
What are the points value and lifetime.
Do we tier or cap points earning based on behavior or time periods
What provision do we allow for breakage, and issues around liability management?
Burning Points
How will members redeem, instant rewards, SMS, in store, partner relationships?
Do you require partners, what partners best fit strategically?
What is the ideal burn rate, how can you drive this to ensure true member engagement
Partnerships
Which partners are best?
How to approach them, what sort of deal can you do
Negotiating on your behalf
Technology – RFP Management
Development of RFP's
Mapping out both current and future requirements
Identification of potential suppliers and shortlisting with you, based on our experience and market knowledge the best potential partners to those who should be invited to tender
Management of complete RFP process
Development of assessment and score card criteria

Implementation
Support during programme implementation
Cashless Stadiums, Events & Festivals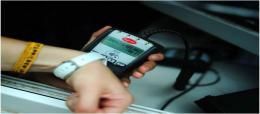 A new global review of cashless stadiums both open and closed loop. A look at the recent open loop trials at festivals in Europe.
Outsource Review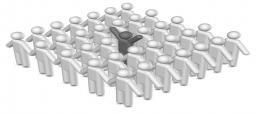 A key question many brands ask as their initial prepaid card contract comes up for review is 'Have we got the best deal?' Polymath Consulting's structured review process can help ensure you are getting the best deal or find you the best solution if just launching.