As a Consumer does EE Cash and Tap work?
Nov 5, 2014
Posted by: David
---
This was going to be a short blog about the EE Cash on Tap service and ideally comparing it to the BPay band. After all what could be simpler I have an S5, and I pay monthly to EE, as it says on the website to get the service:
Interested in Cash on Tap? You just need to:
1 - Be a 4GEE pay monthly customer
2 - Have a compatible phone and SIM, from EE
So off I went, well five calls later, one no call back, one cut off and finally we get to the bottom of the problem I am having installing the app and getting registered. Buried, and I say buried as it took the supervisor at EE about five minutes on the phone to find it we found more detailed requirements of what is needed to use the service:
A 4GEE pay monthly plan and a compatible phone that has EE certified software on it; details here. Please note EE are unable to support phones that do not have EE software.
An EE NFC SIM card is required for the service to work with the contactless card readers. You can easily check by looking to see if there is the letter N on the back of your SIM card. If there isn't but you have a compatible device, then call 150 to get a NFC SIM.
You'll need either a UK Debit or Credit Card to load money to your Cash on Tap account. (a 5% fee is applied if you load using a credit card).
You'll need to make sure there is a stable mobile data connection while completing the registration. Both the Tap Wallet and Cash on Tap applications can be downloaded via 3G, 4G or WiFi.
The text in bold it seems is the crucial piece of information. My handset was a SIM only phone, not a device purchased directly from EE and thus it does not have the EE pre-installed software on it. It does not anywhere on the website of course use the words 'Purchased from EE' it just assumes all consumers can guess that the text in bold means this.
But this is a far bigger issue than just me having a few problems in my view. Mobile Payments are only just starting in the UK, here we have one of the three biggest providers making thing so complicated it would put off the average user for life, or just convince them to move to Apple Pay once it is out – at least that will work whatever network I am on.
Putting aside the issue of course that their loading fee from Credit Cards at 5% does seem to be rather high given that The Consumer Protection (Payment Surcharges) Regulations 2012 specifically state:
The Regulations prohibit traders in England, Wales, Scotland and Northern Ireland from charging consumers more than the cost borne by the trader for the use of a given means of payment. In other words, they ban excessive payment surcharges being charged to consumers whilst allowing traders to recover the costs of processing payments.
Are EE honestly saying they have to pay their acquirer 5%, I am sure there are a few readers of this blog who might be happy to offer them a service more competitively than this.
Cashless Stadiums, Events & Festivals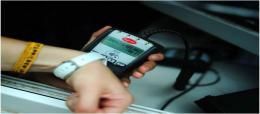 A new global review of cashless stadiums both open and closed loop. A look at the recent open loop trials at festivals in Europe.
Outsource Review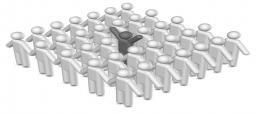 A key question many brands ask as their initial prepaid card contract comes up for review is 'Have we got the best deal?' Polymath Consulting's structured review process can help ensure you are getting the best deal or find you the best solution if just launching.