Branch Banking we live on Two Planets
Nov 24, 2014
Posted by: David
---
Following on from my last blog about bank branches and the use of local shops three pieces of news all in this week's Retail Banker International daily update caught my eye. With the Campaign for Community Banking Services predicting the UK's 9,500-strong branch network will plummet to 7,000 by the end of 2018 and several banks in the past announcing closures
• HSBC is down from 1,668 to 1,170 so closed 49 to date
• Barclays is down from 2,129 to 1,515 so closed 614 to date
It was interesting that Ulster Bank is set to shed another 14 branches in the Republic of Ireland next March, risking 37 jobs. The latest closures, part of a branch closure strategy announced in July 2013, will reduce the number of Ulster Bank branches in the country to 111. In the same week see read that Anne Boden, former chief operating officer of Allied Irish Bank (AIB), is gearing up to launch a new digital-only bank in the UK next year. Backed by the digital marketing and advertising agency WPP, the bank is planning to apply for its banking licence by the next year, after which it plans to raise £100m in capital.
And yet, 5,000 miles away, but what could almost be another planet, Bank of Baroda has announced it is set to increase its footprint across India by opening 400 new branches by next fiscal year. With the addition of the new branches, the bank's total number of branches across the country will rise to 5,400. At the same time, the lender is launching a new digital banking model for its customers, which is an advanced model of existing e-lobbies with touchscreen and user interface. Perhaps proving that that in many markets digital channels are not diametrically opposed to branch banking but that the two solutions are symbiotic to deliver a complete customer service.
Cashless Stadiums, Events & Festivals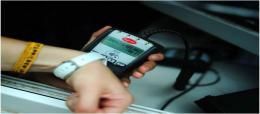 A new global review of cashless stadiums both open and closed loop. A look at the recent open loop trials at festivals in Europe.
Outsource Review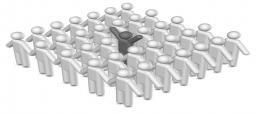 A key question many brands ask as their initial prepaid card contract comes up for review is 'Have we got the best deal?' Polymath Consulting's structured review process can help ensure you are getting the best deal or find you the best solution if just launching.