Digitization v Polaroid: What it tells us About Consumers and Payments
Jan 4, 2017
Posted by: David
---
The world we are being told is going digital. Whether it is the growth in mobile banking and electronic payments or the ever increasing rise in digital images the consumer's appetite for all things digital seems to be limitless. Technology though is keeping up, in 2007 the first Iphone had a 4gb memory, in 2016 the top model as a 256GB memory, that's a 114 times growth in less than 10 years.
And we all know the story of Kodak that once strong make of films, that simply found its business disappear. So surely the world is all about digital and there is no place for the physical. Well it seems this might not be case. Take books, yes those funny paper things a few people ready, well actually it is a few more than you think. From 2009 to 2014, bookstore sales through the first half of the year fell more than 28% in the USA. The first half of 2015 saw sales pop nearly 2%, and through the first six months of 2016, bookstore sales have jumped more than 6%, according to the U.S. Census Bureau.
And this is not the only place we can find that consumers are harking back to the physical. Fujifilm, one of the last makers of instant film cameras, sold 5 million of its Instax cameras last year, a 30% increase over 2014. In 2016 it expected to sell some 6.5 million. But why we all ask, surely everyone has a smart phone, we can snap that selfie, post it on Facebook or whatever other social media platform of our choice, why would anyone want a picture.
Music, even the charts now are live with downloads counted until 6pm on the night they are released, but we have also seen Vinyl sales topping three million last year, the highest UK total in 25 years. More than 3.2 million records were sold in 2016, a rise of 53% on the previous year, according to the BPI, which represents the music industry. Okay so Vinyl still only accounts for 2.6% of the overall music market - and while it continues to enjoy a resurgence, sales of CDs are falling rapidly.
And that perhaps is the answer, consumer as much as they want digital, also want physical. They want to be able to touch, to be able to physically give things, to share. My daughter for instance takes hundreds of digital pictures, but plastered on her wardrobe are all these small Poloroid images from her instant Fuji camera. She can't be bothered with a printer to print out her digital images when she wants something now, she uses Poloroid. And that perhaps is the thought; sometimes consumers want physical gratification instantly.
I raise these points as what does it tell us about for instance the virtual gift card market v the physical one. In 2015 gift card sales in the U.S. reach $130 billion, a 6% increase on the year before and are predicted to reach $160 billion by 2018. E-gifting had the largest increase, rising to 26% in 2015, representing $7.1 billion in volume – but that is only circa 5% of the market. CEB Tower Group say that the long-term prospects for e-gifting remain promising as more payment services become mainstream and plastic cards make the switch to digital – but I would challenge that and in particular in many markets where giving something physical is a key part of the gifting experience and process. Whilst I would totally agree that there is a large market for virtual gift giving, will it ever overtake physical is another question.
Likewise whilst we are always being told everyone will soon be paying everything by mobile but if we look at the latest predictions from Worldpay in their Global Trends 2016 report I note that Credit/Debit/Prepaid cards which account for 45% of all transactions in 2015 will still account for 42% by 2020. Although some of these may be through a mobile device but ewallets are forecast to drop from 31% to 30%, as the report notes physical cards have been given a new lease of life to some extent by the strong NFC roll out in many markets. People feel safe with a card, they find tapping convenient and their battery is not likely to go flat!
So whilst the world is going digital in many respects, I will contend that we should not forget that consumers like real things, they like to be able to touch and feel things. They like the ability to physically hold something it makes them feel sometimes more secure and other times gives them strong emotions – and this is not just the baby boomers but the same applies to millennials and other younger generations. After all people do not necessarily trust what they cannot see, at least with a card you have something to see; after all it is money we are talking about here not just notional images. And whilst it may be cool to pay with a fingerprint, or tap with a phone, if I am an Amex Black card holder there is a certain something that says I want to pay with something where people can see what I am paying with – that is called Kudos!
As a payments person it gives me a strong belief that the 5gms of plastic I have owned for a long time is likely to stay part of consumer engagement and use for quite some time.
Cashless Stadiums, Events & Festivals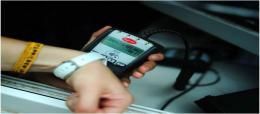 A new global review of cashless stadiums both open and closed loop. A look at the recent open loop trials at festivals in Europe.
Outsource Review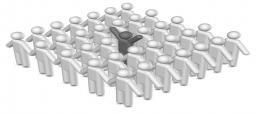 A key question many brands ask as their initial prepaid card contract comes up for review is 'Have we got the best deal?' Polymath Consulting's structured review process can help ensure you are getting the best deal or find you the best solution if just launching.