E-Commerce in Europe is Easy, is It?: A Personal Experience
Apr 27, 2015
Posted by: David
---
So what could be simpler, as a keen beekeeper I needed some parts and the manufacturer and distributer is based in Germany, no other agents in the UK. But after all this is Europe, this is the 21st Century. So I go on the website, google translate does the job and I can see what I am looking for. But no e-commerce capability so I email them.
Now after a few emails we get the prices, but there seems to be a sticking point: payment. Eventually after a German speaking friend intervened via Skype and New York we get to the bottom of things – there are no payment options. By this I mean no digital means of payment. Now we are not talking about a local corner store, this is a major supplier with a 100 page catalogue for beekeepers in Germany.
Those of you who have read my previous blogs on Europe will know I would hardly be surprised to find they would not take Visa or MasterCard, but would expect VPay and Maestro – NO. In this case nothing, no PayPal, nothing.
The Germans love their invoice on delivery, 38% of all e-commerce was done in this manner in 2014, up, yes up from the previous year – BVH. And yes I said up, as the rest of us go digital Germany goes to more invoice on delivery. And when it comes to what would prefer a staggering 79% of Germans prefer invoice on delivery to all other solutions; and in terms of trust Ystats found it was 84% trusted this solution compared to a mere 52% for Paypal and 40% for credit cards. Other research implies things are changing and that the use of online payment services providers (including PayPal, SOFORT, ClickandBuy, and giropay) rose from a 2011 level of 26 percent to 40 percent in 2014. The Ecommerce sector in Germany reports that the German consumer will develop greater trust in online payment method systems for high-priced items once return and refund incentives are implemented. A breakthrough in online payment for high-priced items is similarly expected as soon as providers make payment terms comparable to purchase-on-account conditions available.
Source: ECC. EHI Jan 2014. Global Online Payments Methods by yStats.com. Note: numbers do not add up to 100% due to multiple possible answers.
In the meantime though consumers in Germany are very similar to other markets in one respect, as research by PPro identified nearly 50% of users (women 47.4%/men 49.8%) have abandoned an online purchase if the merchant did not accept their preferred payment method.
So whilst the country, or at least one famous car maker in the country proudly announced 'Vorsprung durch Technik' (advancement through technology) the reality is somewhat different. And what of the future, well maybe things are about to change According to the Verband der deutschen Internetwirtschaft ("Association of the German Internet Industry"), more than half (53 percent) of German GDP generated in 2017 will be e-commerce related (compared to 37 percent in 2012). And perhaps more importantly of the surveyed members of the German E-Commerce and Distance Selling Trade Association, almost 90% conduct online business beyond national borders; further 43% of those companies who do not currently generate business abroad are working on their international expansion – to do that they will need to start taking international payment solutions.
So what did I do in the end. Well l could send money over using a bank Chaps transfer, circa £20 or revert to simply sending cash, signed for on delivery by good old Royal Mail, £6. So we may live in a digital world, a world of instantly sending money between continents, but also one where there are still retailers in developed markets that believe only cash is best. Of course this all might change when the nirvana of Cross Border SEPA Bank Payments comes in.
Cashless Stadiums, Events & Festivals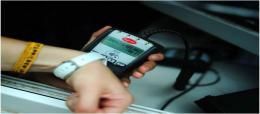 A new global review of cashless stadiums both open and closed loop. A look at the recent open loop trials at festivals in Europe.
Outsource Review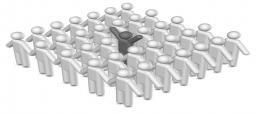 A key question many brands ask as their initial prepaid card contract comes up for review is 'Have we got the best deal?' Polymath Consulting's structured review process can help ensure you are getting the best deal or find you the best solution if just launching.