Have we forgotten about the problems with mobile payments as Zapp and Apple Pay come to market?
Oct 8, 2014
Posted by: David
---
On the day that Zapp announced a deal with the following retailers to roll out to 35m UK customers have we in all the hype of Apple Pay and Zapp forgotten about some of the problems of mobile payments:
Mobile Phones Go Dead
It is great relying on your mobile to pay, but what happens when the battery goes dead. Battery life on smart phones whilst improving is certainly not yet into weeks. BPay on the other hand, which has no battery life at least is 'always on'/ always there for you. Thus the need to carry some form of back up is still going to be around for quite a while whether you use Zapp or ApplePay.
Network Coverage
Yes even in London, this great map shows you all the dead zones http://www.deadcellzones.com/uk.html#.VDTePfldVmA
But hardly convenient when you are shopping to be told sorry sir, your payment will not work as we are in a dead zone for XYZ network here. Maybe shops will start displaying what networks work inside their store. Again looks like there will be a need for a plastic card back up.
Transactional Limits
Whilst Zapp as it does not run on scheme rails does not have to worry about this, for Apple Pay there are the scheme limits on NFC transactions, which currently are certainly not high.
Consumer Protection
Whilst Apple Pay uses scheme tracks and thus is regulated as a card transaction Zapp is not. Moneybox on Radio 4 has already highlighted how challenging doing a in effect chargeback through Zapp or Pingit will be. In effect once the money is paid it is like cash, it is paid with no recourse but will the consumer understand that it is a cash transaction and not a digital transaction like a card. Whereas with cards, especially credit, there has always been a lot of consumer protection regulated.
Using Consumer Data
The key behind both of these plays, as Zapp make clear in that they comment about Loyalty is Data. But everyone currently is being quite quiet on this, their will be a careful line to be trod to ensure a US survey last week stated that 40 percent of active mobile payments users still worry that their personal information is at risk – Kurt Salmon
Consumer Security Fears
A US survey just last week stated that 37 percent of people believe that making an online purchase via smartphone is not secure. And in another UK survey Intercede said that young adults aged between 18 and 24 – the technology early adopters; were the "most distrustful" of financial services available on mobile devices, with 62% of respondents in that age group stating they would not use mobile banking services and 60% claiming they never make mobile payments. Security concerns are thus still a very real challenge for the roll out of mobile payments.
Zapp has announced it is going live with Retailers:
Asda

Sainsbury's

Shop Direct Group (very.co.uk, Littlewoods, Isme, Woolworths.co.uk and K&Co)

House of Fraser

Thomas Cook

Clarks

Dune

Spar

Best Western

Bravissimo

Pepperberry

QD Stores

Anglian Water

Bristol & Wessex Water

Sutton and East Surrey Water

Verifone

Klarna

Touch Go

Siemens

Apogee International

Vix Technologies

Global Charge

Just Desire

RSL

Oxfam

Charities Aid Foundation
Financial Service/Acquiring Partners
HSBC/first direct

Nationwide

Santander

Metro

WorldPay

Elavon

Optimal Payments

SagePay

Realex

Secure Trading

TrustPay Global

Checkout.com
Cashless Stadiums, Events & Festivals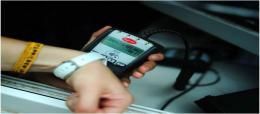 A new global review of cashless stadiums both open and closed loop. A look at the recent open loop trials at festivals in Europe.
Outsource Review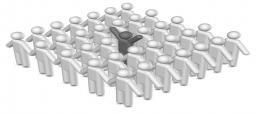 A key question many brands ask as their initial prepaid card contract comes up for review is 'Have we got the best deal?' Polymath Consulting's structured review process can help ensure you are getting the best deal or find you the best solution if just launching.