KYC in Developing Markets
Nov 15, 2013
Posted by: David
---
In the UK there are many online KYC/Verification services and in many countries e.g. France you must either show or electronically send physical documents in for KYC and in markets like Kenya, UAE you need to physically show your documents to a bank or bank agent for KYC. The agent then copies them and sends them onto the bank itself that has to approve you for KYC
But what happens where documents are a challenge or electronic verification is not yet possible, how can one prove one is real. After all I am told that . I am always told that AML is not only about proving where funds are from/going to, but who they are going from and to and the identification of those people.
Perhaps we could look at Nigeria as the answer for this, not only for developing markets but also for the way they handle not document verification. Just like in the UK with your passport picture where it has to be signed off by someone like a Minister/Doctor/Lawyer – so a 'professional'; Nigeria has taken this a step further:
"It was in recognition of the inequality in social and economic circumstances of the various segments of the Nigerian population that ..broad principles for addressing the challenge:
Allow a third party (such as clergymen, village/clan heads, headmasters etc. with acceptable means of identification) to identify the socially disadvantaged persons."
So in effect your Village Headman now vouches for you, almost back to the old way of your local bank manager giving you're a reference or a friend from the 'club'. In these days of increasingly clever fraudsters is this the type of solution companies may fall back on more and more, putting aside clever electronic means of verifying who you.
Cashless Stadiums, Events & Festivals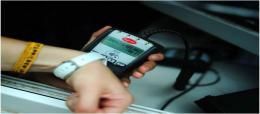 A new global review of cashless stadiums both open and closed loop. A look at the recent open loop trials at festivals in Europe.
Outsource Review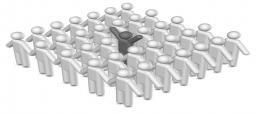 A key question many brands ask as their initial prepaid card contract comes up for review is 'Have we got the best deal?' Polymath Consulting's structured review process can help ensure you are getting the best deal or find you the best solution if just launching.