Mobile Wallet Market is Expected to Reach USD 1,602.4 Billion in 2018
May 17, 2013
Posted by: David
---
The global mobile wallet market is expected to reach USD 1,602.4bn by 2018, CAGR of 30.7% from 2012 to 2018. EMEA expected to be the largest market in 2018 – Transparency Market Research.

The surge in the demand for mobile wallets can be attributed mainly to the global increase in Smartphone penetration. The advent of affordable options such as budget smartphones and the facilitation of NFC (Near Field Communication) technology both in the user's device as well as in Point of Sale (POS) terminals are expected to drive this market over the next few years. However, lack of awareness regarding the functioning of mobile wallets as well as considerable concerns among users about security and privacy are a few factors that may hinder market growth.

Retail formed the largest application of mobile wallets and was valued at USD 144.8 billion in 2011. The EMEA region accounted for over 40% of the global revenue share in 2011, due to the dense population in Africa, and widespread public acceptance of mobile wallets in Europe.

The Asia Pacific region is expected to witness the fastest growth in terms of revenue over the forecast period, and the market is expected to grow at a CAGR of 31.0% from 2012 to 2018 in this geography.
Cashless Stadiums, Events & Festivals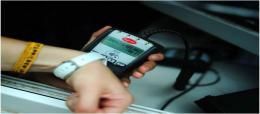 A new global review of cashless stadiums both open and closed loop. A look at the recent open loop trials at festivals in Europe.
Outsource Review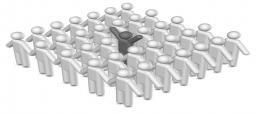 A key question many brands ask as their initial prepaid card contract comes up for review is 'Have we got the best deal?' Polymath Consulting's structured review process can help ensure you are getting the best deal or find you the best solution if just launching.