Social Media, Purchase Decisions and Gift Giving - Research and Companies in this Space
Apr 15, 2014
Posted by: David
---
Several pieces of research have come out on social media that are very interesting. In Germany research shows that from 100% purchase decisions 7.6% are influenced by social media. That's near to the 7.8% influence of TV - Social Media think Tank. But it is not as high we would argue as many think it is.
However, when it comes to actually make purchase decisions Worldpay on the UK market found only 12% of consumers would like to pay for goods and services through Social Media - and this is a desire/aspiration. If we look at real purchase decisions it gets even worse:
Monetate with US consumers found that Social Media is driving just 1.55% of major online retailers' traffic, social networks sit well behind email, which generates almost double the amount of page views at 2.82% and its impact is almost non-existent compared to search engines, which are responsible for 31.42% of e-commerce traffic. The outlook for social media gets worse when taken into account that of that 1.55% only 0.71% of visits actually results in a transaction taking place, almost four times less than the 3.19% of email conversions.
So it seems if you want to know what your consumers are thinking social is great, want to influence them social is great, want to actually get purchase decisions forget it, old fashioned works best!
It is therefore interesting to see how many companies are now pinning their business models on exactly that through, driving purchases from Social media. The following companies have all build their business models on consumers giving and making gifts through social media.
Wrapp:
Wrapp enables friends to contribute to gifts, and makes it fun and easy to give, receive and redeem using smartphones and the internet. Wrapp lets you give your friends free gifts or treat them to paid gift cards. It helps choose from a growing list of brands and send gifts via Facebook, email or SMS from your phone or desktop.
Dwolla:
Dwolla, a US based e-commerce company, provides an online payment system and mobile payments network only in the US. Dwolla integrates with Facebook, Twitter and LinkedIn to allow users to send and receive transactions with their friends, followers and connections. On Twitter, the user's friend will receive a direct message and users can also use #Dwolla to send money to anyone on Twitter (when logged in) by just including the amount in this format.
Fastacash:
Fastacash provides a platform that enables value transfer to be attached to meta data and sent through any social network and any messaging channel. The channel can be Facebook, skype, whattsapp or any other messaging channel. Fastacash is a completely channel agnostic i.e it allows the sender and the reciever to choose the channel. It allows Peer to peer money transfer through social media such as Facebook, twitter etc. It has both the ask functionality(ask for funds) and the spend functionality and provides a pincode as an added layer of protection
Azimo:
Azimo, is a global payment processing business providing internet and mobile based inter-country consumer money transfer services. It enables user to send money via Facebook with the sender inviting their intended recipient to sign up to Azimo via an automatically sent Facebook message. The recipient then logs into Azimo's Facebook app and fills out their details, including where they want the money sent to, which could be one of the 150,000 payout desks in the 190 + countries supported, a mobile phone 'top up', or a bank account. After the recipient fills out that crucial information those details which are kept hidden from the sender.
BuyBox:
BuyBox is a French cloud based company established in 2010 that develops social payments solutions. BuyBox also allows online stores to collect group payments for things such as birthday presents. The solution is offered by BuyBox as a white label, enabling e-merchants to integrate group payment functionality into their existing e-commerce processes.
Jifti:
Jifiti`s business model is to make gift giving easier and to drive in-store sales for retailers by offering gift givers the ability to scan and purchase an item in-store, or select from in-trend gifts inside the app, and teleport it to the recipient. Gift givers can use Facebook, twitter (@jifitigifts), email, or SMS to share gift registries with their family and friends. To redeem the gift, the 'giftee' has to visit the retailer's shop to pick up the item that the 'gifter' has selected in his preferred color or size, or can use it as virtual gift card to pick out an alternative. Another innovative feature incorporated in Jifiti`s business model is that of partial gifting/chip in. If a family member or friend wants to chip in towards a large and expensive item, they can do so in any increment that they wish.

Of course the key question is given the research above will these companies remain niche players, or can any of them obtain real global scale riding the back of the social media boom.
Cashless Stadiums, Events & Festivals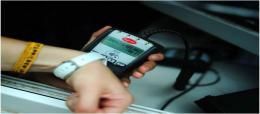 A new global review of cashless stadiums both open and closed loop. A look at the recent open loop trials at festivals in Europe.
Outsource Review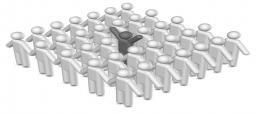 A key question many brands ask as their initial prepaid card contract comes up for review is 'Have we got the best deal?' Polymath Consulting's structured review process can help ensure you are getting the best deal or find you the best solution if just launching.