UK - Using Your Mobile Phones at Petrol Stations is Not allowed: Ah unless you are paying for your fuel!
Feb 10, 2015
Posted by: David
---
The United Kingdom Petroleum Industry Association has very clear advice on their website on using mobile phones in Petrol Forecourts. It states to quote certain sections of it:
The use of mobile phones on UKPIA members' forecourts is actively discouraged for several reasons:
Risk of incendive sparking - Mobile phones are not designed and certified for use in explosive atmospheres which exist temporarily around the pump and nozzle during refuelling as well as around the fill and vent pipes during petrol deliveries .Such use is expressly forbidden by law under the conditions of the petroleum licence and associated guidance. Whilst the risk of incendive sparking from mobile phones is low, they are not intrinsically safe devices and should not be used in those hazardous areas that exist on a forecourt.
In fact Article 115 of the General Traffic Regulations prohibits 'keeping the engine, lights, as well as electrical systems such as the radio or devices that emit electromagnetic radiation turned on'.
And this really is put into practice by petrol retailers and enforced as this great chat room piece from the very reliable source: Practicalcaravan.com goes on "As I pulled into the petrol station my wife was sat in the passenger seat talking to our daughter on her mobile. I stopped at the pump, got out and proceeded to fill the tank with fuel as you do. Next there was a tanoy message, "would the person at pump 12 stop using their mobile phone" as I was at pump 12 I took no notice as I was not using my phone. Then the message played again, I still took no notice as i was not using my phone. Then the petrol pump got turned off.
The tanoy message then said "stop the person inside your car using the phone". Now as the windows were closed, I had to then leave the nozzel unattended and go to my wife's door and open it to tell her to stop the phone call. (Read more at http://www.practicalcaravan.com/forum/general/38729-mobile-phones-at-petrol-stations#ybtiMzuDSzWUZ5eU.99). Finally BP claims that if you drop a mobile phone, a spark can be produced when the batteries are knocked loose and this could be hazardous because of the flammable vapours produced by petrol products.
So why is this relevant well today it was announced that Paypal and Shell have teamed up to roll out mobile payments to petrol pumps across the UK from April.
When filling up their cars at any of Shell's 1,000 UK petrol stations, drivers will be able to pay directly on their smartphone using either the Shell motorist app or the PayPal app. After driving into the forecourt, the customer selects the corresponding pump on the app by scanning a QR code – not quite sure how you do this sitting still in the car as we are told this is an 'in-car' only experience for safety reasons. The app then authenticates the transaction and the customer can fill up and go. When refuelling is complete, a receipt is automatically sent to the phone, letting the consumer drive away, knowing the transaction was a success. The technology was trialled in 2013 and members of the Shell Drivers' Club will be able to try a pilot service in April, before the payment system is rolled out nationwide later this year.
If you read online it talks about the 'myth' of the mobile phone and the petrol forecourt. But no one until now seems to have told the petrol retailers. It will be interesting to see how the person behind the till seeing me play with my phone decides if I am making a call/sending a text or trying to find the QR code on my phone to pay the bill!
Cashless Stadiums, Events & Festivals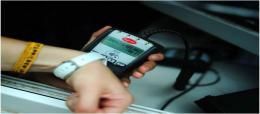 A new global review of cashless stadiums both open and closed loop. A look at the recent open loop trials at festivals in Europe.
Outsource Review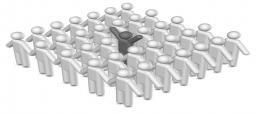 A key question many brands ask as their initial prepaid card contract comes up for review is 'Have we got the best deal?' Polymath Consulting's structured review process can help ensure you are getting the best deal or find you the best solution if just launching.