What would you do if you were a Russian Bank
Mar 22, 2014
Posted by: David
---
As the BBC Reports:
"Visa and MasterCard have blocked credit card services to some Russian bank customers as a result of US sanctions. Four banks are so far affected, all of which have links to Russians blacklisted by the US. Visa and MasterCard, both US-based companies, are forbidden from having any dealings with those targeted by the sanctions. The banks, which said card services stopped without warning, have described the move as unlawful."
So if you were Putin and the Russian banks, why not switch over to start issuing the new global network UnionPay, the Chinese seem to be a lot less keen to put sanctions on. Then of course there is local acceptance.
If you were President, why not do what they have done in Saudi Arabia - Ban Visa and MC transactions (there it is on Prepaid only) and introduce a national payment scheme, SPAN in Saudi, RuPay in India.
I have a feeling if this continues very long the repercussions for V and MC could be far more severe than they expect. The Russian card business after all has demonstrated significant growth during 2008-2012 at a compound annual growth rate (CAGR) of 19.70% to reach 257.1 million cards in 2012. The market size in terms of volume is expected to grow at a CAGR of 7.00% over the forecast period (2013-2017), to reach 377.6 million in 2017.
Could this embargo lead to V and MC being blocked out of Russia for good in terms of domestic cards?
Cashless Stadiums, Events & Festivals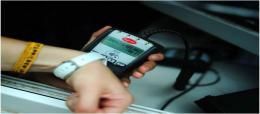 A new global review of cashless stadiums both open and closed loop. A look at the recent open loop trials at festivals in Europe.
Outsource Review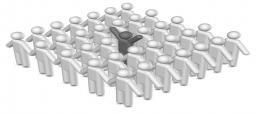 A key question many brands ask as their initial prepaid card contract comes up for review is 'Have we got the best deal?' Polymath Consulting's structured review process can help ensure you are getting the best deal or find you the best solution if just launching.