Will Apple Pay Ever Come to Europe? Possibly Not
Sep 13, 2014
Posted by: David
---
I raise this as a very serious question. Bloomberg reported on September 10th that Apple will receive fees/commissions from banks when consumers use an iPhone in place of credit and debit cards for purchases - said one of the people, who requested anonymity to Bloomberg because terms aren't public.. Banks including JPMorgan Chase & Co., Bank of America Corp. and Citigroup Inc. have agreed to integrate their cards into the system. The people familiar with Apple Pay didn't specify the size of the fee, which they said could vary, or whether it's tied to the value of purchases.
In an online introduction to Apple Pay, the company said it won't charge users, merchants or developers for transactions. And as Apple has rarely done this for free, it is logical that the Bloomberg report is true and they are now charging banks. Spokesmen for JPMorgan, Bank of America and Citigroup declined to comment to Bloomberg on the terms of their deals.
But lets look at Europe, interchange fees are far higher in the USA, banks can afford to 'give away' some of their income there. But could they likewise afford to do this in Europe. Further with interchange under significant pressure to drop to 0.2% for debit and 0.3% for credit under the new EU Directives and MasterCard losing their recent court case what money is left in the interchange pot to pay an Apple.
Further whilst Apple is to some extent still King of the Mountain in the USA re mobile phone sales in Europe Android has a 73.3% market share – sure in May in the UK the iPhone 5s and iPhone 5c were still the top selling phones even following a hugely successful launch for the Galaxy S5. On the other hand, 17% of customers who purchased a Galaxy S5 were switching from iOS to Android. Apple is certainly no longer the dominant smartphone.

So how important is it to bow down to Apple for the banks and hand over some of their interchange. With a declining or certainly not dominant mobile phone share in Europe and little Interchange to share it has to be asked if Apple Pay will ever make it to Europe based on the current reported business model.
Cashless Stadiums, Events & Festivals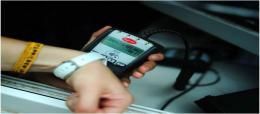 A new global review of cashless stadiums both open and closed loop. A look at the recent open loop trials at festivals in Europe.
Outsource Review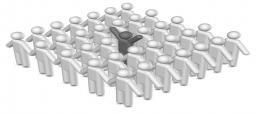 A key question many brands ask as their initial prepaid card contract comes up for review is 'Have we got the best deal?' Polymath Consulting's structured review process can help ensure you are getting the best deal or find you the best solution if just launching.