Will M-Pesa Succeed In Europe?
Aug 24, 2014
Posted by: David
---
In Kenya of course it is a different story with circa 18m users, and M-Pesa processes eighty million transactions a second and handles transactions responsible for 31% of the $33.62 billion GDP of Kenya, reports the Financial Times (paywall). But perhaps almost more importantly in the first six months they established millions of agent distributors and had a very 'flexible' regulator during the early period.
But now they have taken the big step and launched into their first European Market, Rumania. Claire Alexandre, who leads M-Pesa's Commercial and Strategy team within the Vodafone group said that the group chose Romania because there was, and there is still, a large part of the population which doesn't have a bank account. "Only about 50 percent of the population of Romania has a bank account. And the other half is mostly still using cash," he said.
But M-Pesa is not the first company to think that Rumania and their large stated unbanked base offers a great opportunity. In 2009 APS launched with Posta Româna the Cashplus prepaid MasterCard, the country's first-ever general purpose prepaid payment card.
The card could be used like a regular debit or credit card to make purchases or withdraw cash from cash machines. Up to four additional cards could be added, making it a cheap and easy alternative to money transfer for sharing money with friends and family at home and abroad.
However, after only a few years the card was withdrawn from the market, Rich Wagner, CEO of APS when asked for the reasons behind this told Polymath Consulting ""Romanian consumers are not as "unbanked" as the stats may make it appear. They want to be unbanked as they still prefer cash. And for those that can and want to bank, the banks offerings are quite diverse and pricing very similar to the UK. Banks provide free current account offerings on the hope to cross sell credit and other bank products. These influences resulted in limited success for APS offering an alternative current account via our prepaid card, even with the Romanian Post Office as our distribution partner. We allowed another partner 'to have a go' at the SME market and that also ended without any success. We finally pulled out after 3 years of trying. "
Thus if Vodafone/M-Pesa believe the major reason to choose Rumania is the large percentage of unbanked it will be interesting to see how well they achieve their targets given the experience of APS. In addition they are having to deal with strong European standard regulations and KYC requirements from launch. Only time will tell if M-Pesa /Vodafone can succeed where others have tried.
Cashless Stadiums, Events & Festivals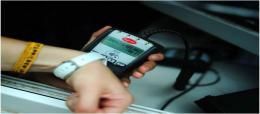 A new global review of cashless stadiums both open and closed loop. A look at the recent open loop trials at festivals in Europe.
Outsource Review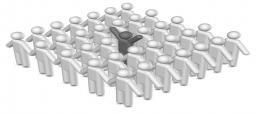 A key question many brands ask as their initial prepaid card contract comes up for review is 'Have we got the best deal?' Polymath Consulting's structured review process can help ensure you are getting the best deal or find you the best solution if just launching.